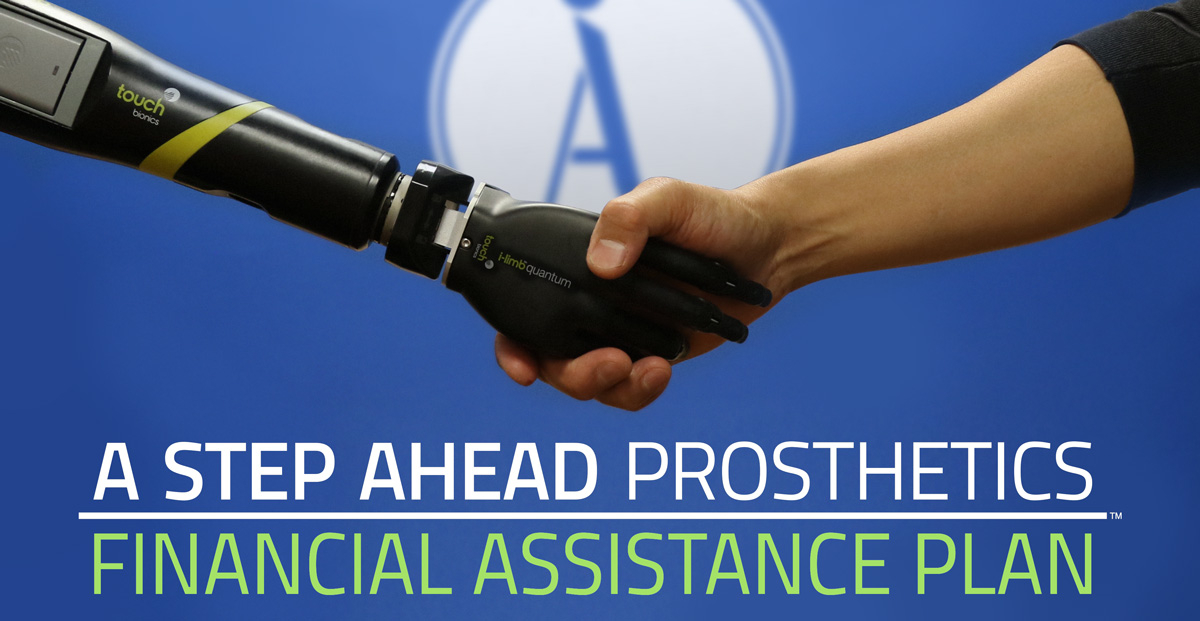 Orthotic and Prosthetic Insurance Questions
At A Step Ahead Prosthetics, we are pleased to announce that we now offer financing options to assist amputees in obtaining the treatment and technology they need. Our team of insurance specialists is readily available to address any insurance-related inquiries. Our primary objective is to make certain that our patients have access to the finest possible care.
Does Your insurance cover your prosthesis?
At A Step Ahead Prosthetics, we are dedicated to assisting, encouraging, and collaborating with you to alleviate the financial burden associated with your orthotic and prosthetic requirements.
If you fit any of the profiles below, you may qualify!
Affected by the 2020 COVID-19 Pandemic

Temporary loss of job or income reduction

Need for items NOT covered by insurance

High deductible and/or co-payments

No insurance or limited coverage
INSURANCE PARTNERS
Click your state below to see our insurance partners!
If you didn't see your insurance listed here, don't worry. Just click the button to inquire, and we'll gladly help!
CONTACT US
CONTACT US