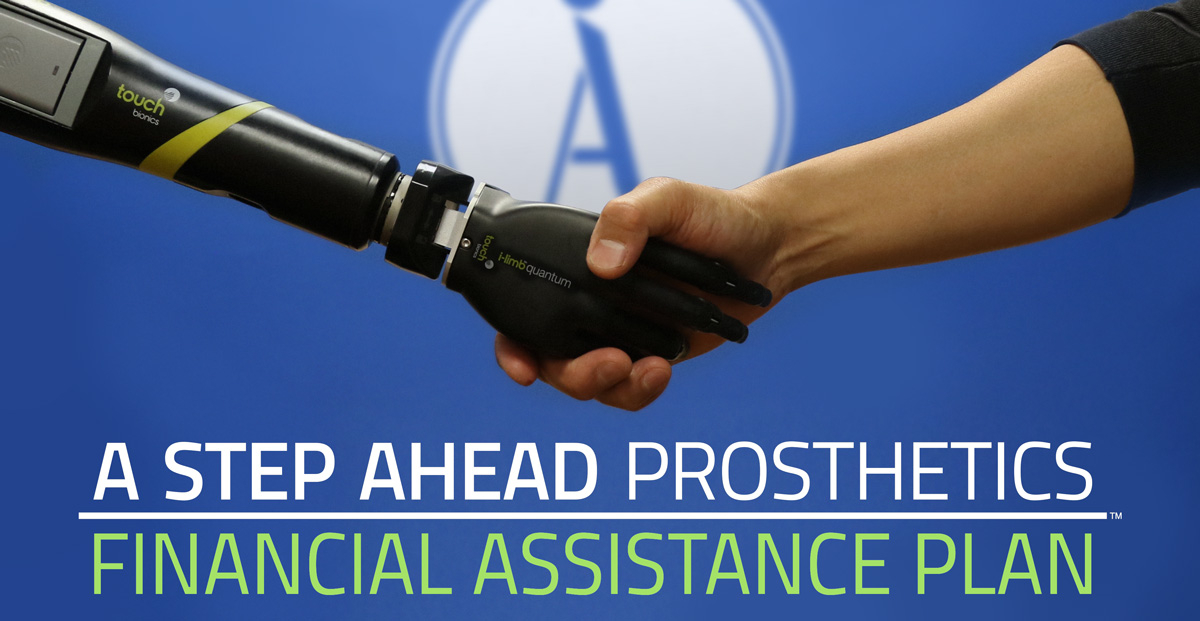 A Step Ahead Prosthetics can now offer financing options to help amputees gain access to the treatment and technology they deserve. We hope this will take you one step closer to living life without limitations!
WHY NOW?
A Step Ahead Prosthetics is committed to guiding and supporting you during these uncertain times. We are not here to judge or to doubt, we are here to lift each other up and work together to try and help reduce the financial strain related to your prosthetic needs.
If you fit any of the profiles below, you may qualify!
Affected by the 2020 COVID-19 Pandemic

Temporary loss of job or income reduction

Need for items NOT covered by insurance

High deductible and/or co-payments

No insurance or limited coverage
INSURANCE PARTNERS
Click your state below to see our insurance partners!
A Step Ahead is proud to partner with the following insurances in order to give you the best prosthetic care in the country. If you didn't see your insurance listed here, don't worry. Just click the button to inquire and we'll be happy to help you!
CONTACT US
CONTACT US