Only the latest and greatest in prosthetic technology
At our facility, we go above and beyond to ensure that our patients receive access to the latest and most advanced prosthetic technology available on the market. Our approach centers on understanding our patients' unique needs, investing in cutting-edge technology, and advocating for their right to a fulfilling life. We strive to create a supportive ecosystem dedicated to improving our patients' lives and enabling them to achieve their goals.
To remain at the forefront of the industry, we have established partnerships with leading manufacturers such as Ottobock, Ossur, Fillauer, Touch Bionics, and BiOM. In addition, we have our own Research and Development laboratory where we design and produce custom components that are not available anywhere else.
Our commitment to our patients is unwavering, and we strive to provide them with the best possible care. We continuously explore new technologies and innovations to ensure our patients receive the highest quality prosthetic solutions.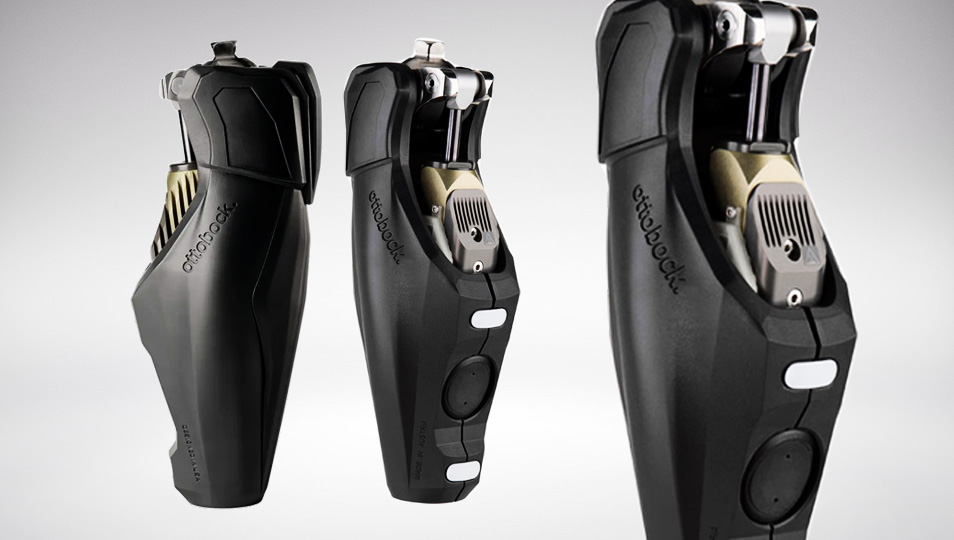 The result of a collaboration between the US military and Ottobock, the X3 is quite simply the world's most technologically advanced microprocessor prosthetic leg. You may have a challenging or adventurous lifestyle. Or, you may simply want to keep up with everyday activities (showering, hiking, running to catch a bus) without having to worry if your prosthesis can make it through.
An accelerometer and a gyroscope intuitively know where your leg is in space, using the same technologies from Wii™ gaming systems and smartphones, for a virtually natural gait. That means less worry of a stumble or fall and less concentration needed when you're on the move. More physical capabilities than any other prosthetic leg including running, walking backwards, crossing obstacles in a more anatomically correct way, and climbing stairs step-over-step without massive compensating movement. Via the remote, the X3 switches into a larger swing angle for running and other sports. Plus, the innovative Walk2Run mode detects start-and-stop running (such as crossing a street or trying to catch a bus) and automatically increases your swing angle. X3 offers improved battery life and an automatic "sleep" mode. That translates into five plus days of use without the need for a recharge, giving you greater independence.
The X3 is also "ruggedized" based on conditions an active duty military member might face. That means it's up to any challenging terrain you may encounter! The X3 has undergone stringent waterproof testing. Completely submersible, the X3 allows unprecedented contact with water. Perfect for anyone working near water or for activities such as showering, washing your car, or boating. (Just be sure to clean it afterwards.)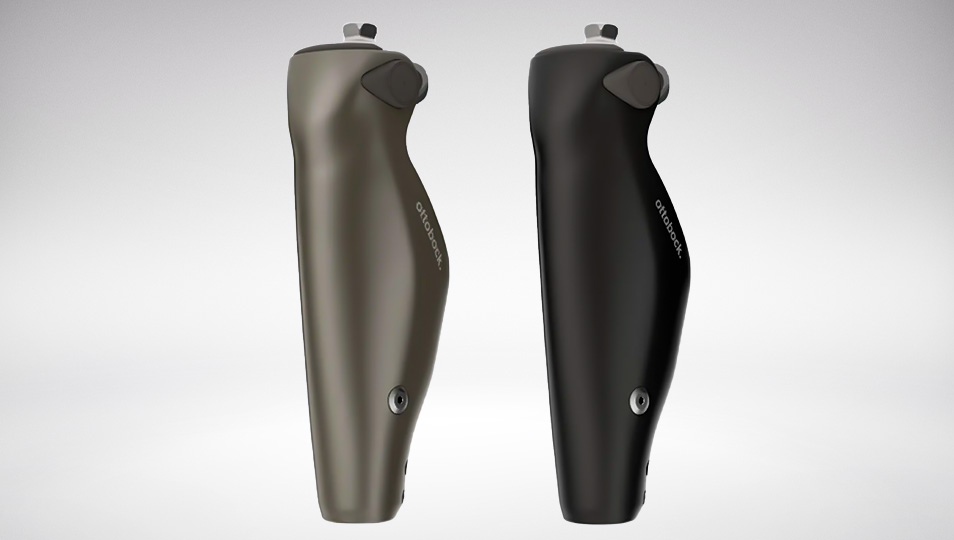 Ottobock introduced the world to the very first fully microprocessor-controlled knee in 1997. The C-Leg caused an immediate sensation and has since become the most popular microprocessor prosthetic leg in history — with clinical studies to back it up. Since its introduction, over 40,000 people have taken advantage of the C-Leg's proven function and stability and helped to make C-Leg technology the standard of care for above knee amput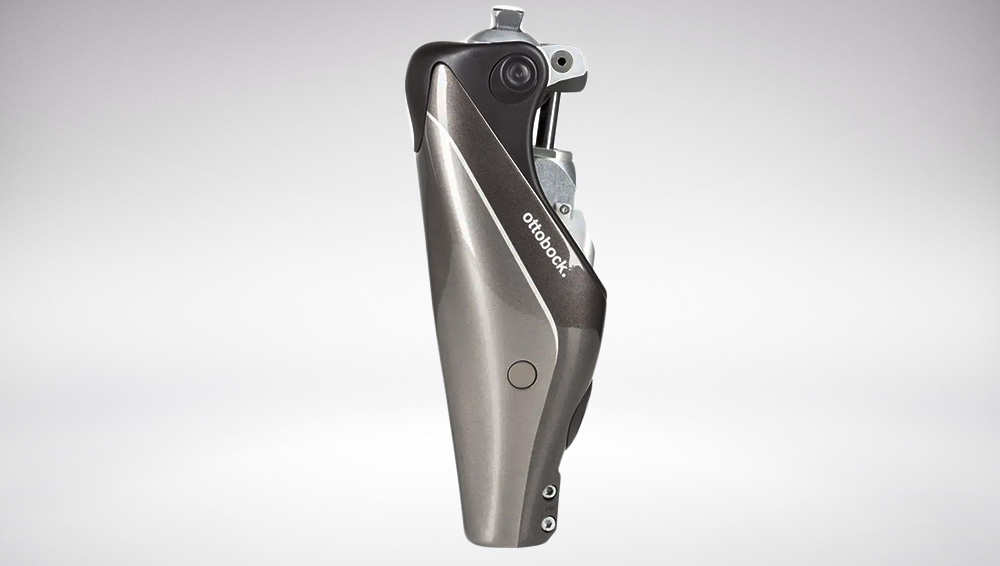 From the powerful walk-to-run function to Optimized Physiological Gait 2.0 to the Cockpit app, available for both Android and iPhone, the Genium strengthens your options for improved outcomes.
Part of the only family of microprocessor knees, Genium capitalizes on more than 15 years of real-life experience, offering the choice of what knee is exactly right for you and your patient.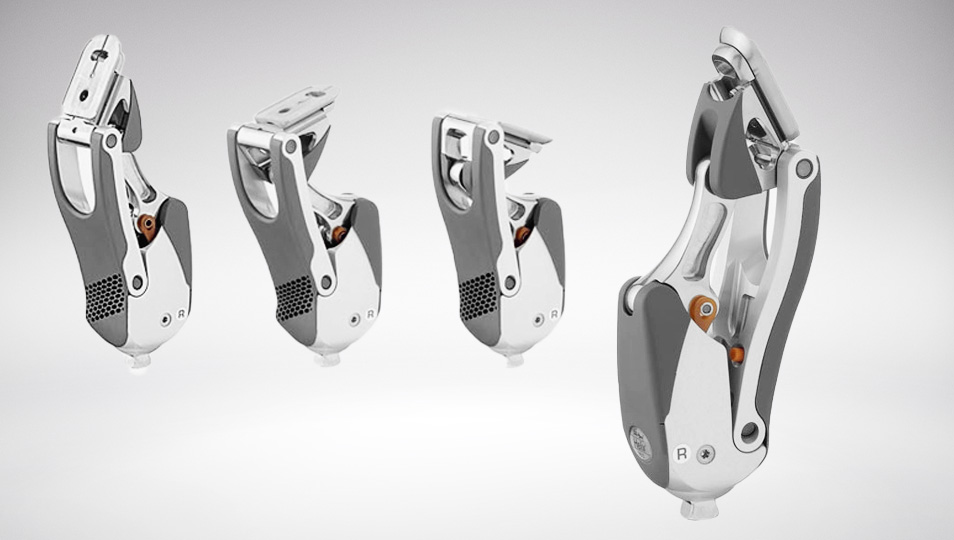 The Helix 3D prosthetic hip uses groundbreaking technology to give you a more natural walk. With its three-dimensional pelvic rotation, the Helix mimics the natural movement of the human body, unlike other prosthetic "hinged" hips.
The unique Helix design also helps you start your step more smoothly, improves toe clearance and makes it easier to extend your leg during walking. The results are dramatic. You'll spend much less energy thinking about your next step, and experience less pain in your back and joints.
More natural walking. Just like the human hip, the Helix produces a three-dimensional hip movement to compensate for pelvic rotation. The hydraulics provide a smooth transition as you flex your hip or extend your leg. The polycentric design also helps you to avoid compensatory movements that can be required when using less sophisticated hip joints. The result is a symmetrical, natural walking pattern for you.
More flexibility. The Helix will flex up to 130º, making everyday activities like putting on shoes or getting into a car easier.
Step easier. You'll find it noticeably easier to begin your step with the Helix's integrated springs. The energy stored in the springs is released as you swing your leg forward to complete your step, helping compensate for your missing hip muscles and reducing the amount of energy needed for walking.
Stability tailored to your needs. The Helix offers an individualized stride length setting to give you a smoother, more stable step to better match your sound side as well as reduce the risk of falling.