Custom Prosthetic Leg Art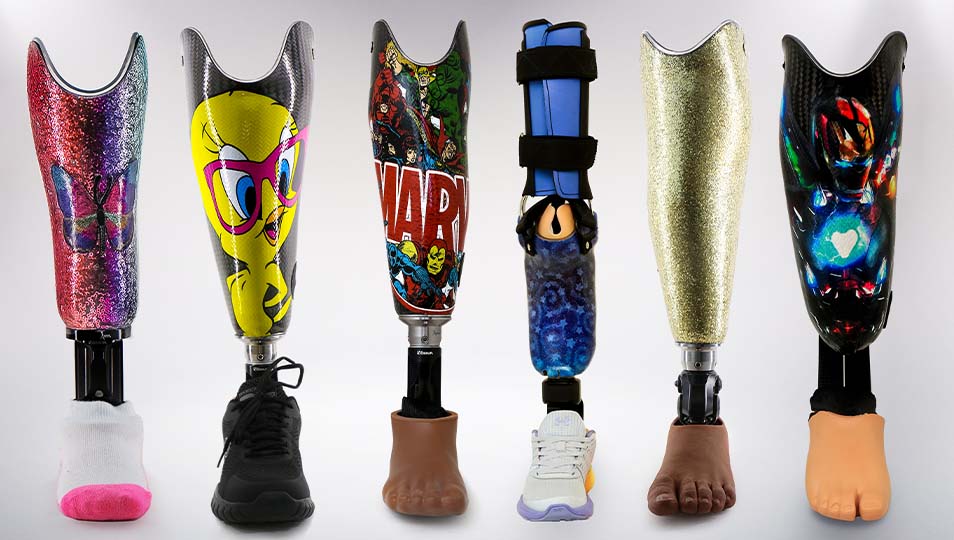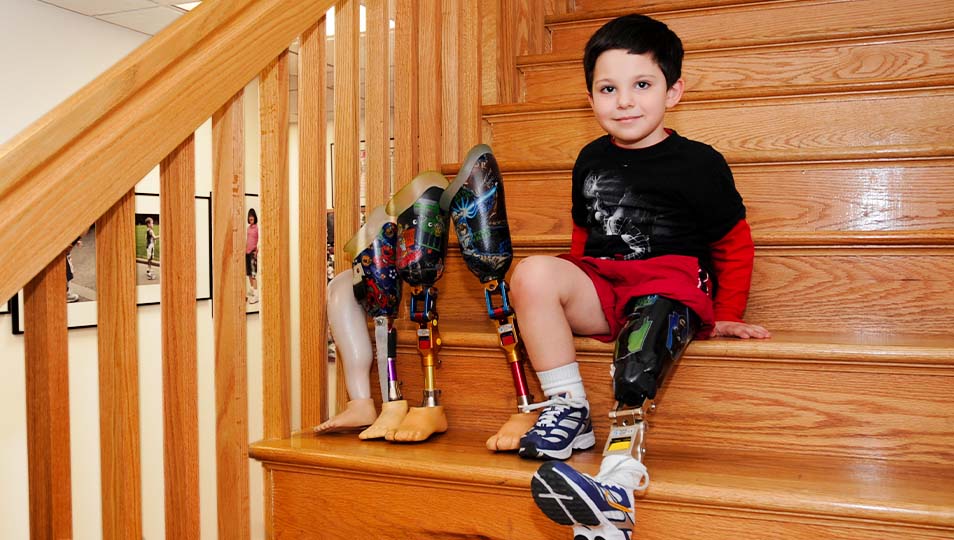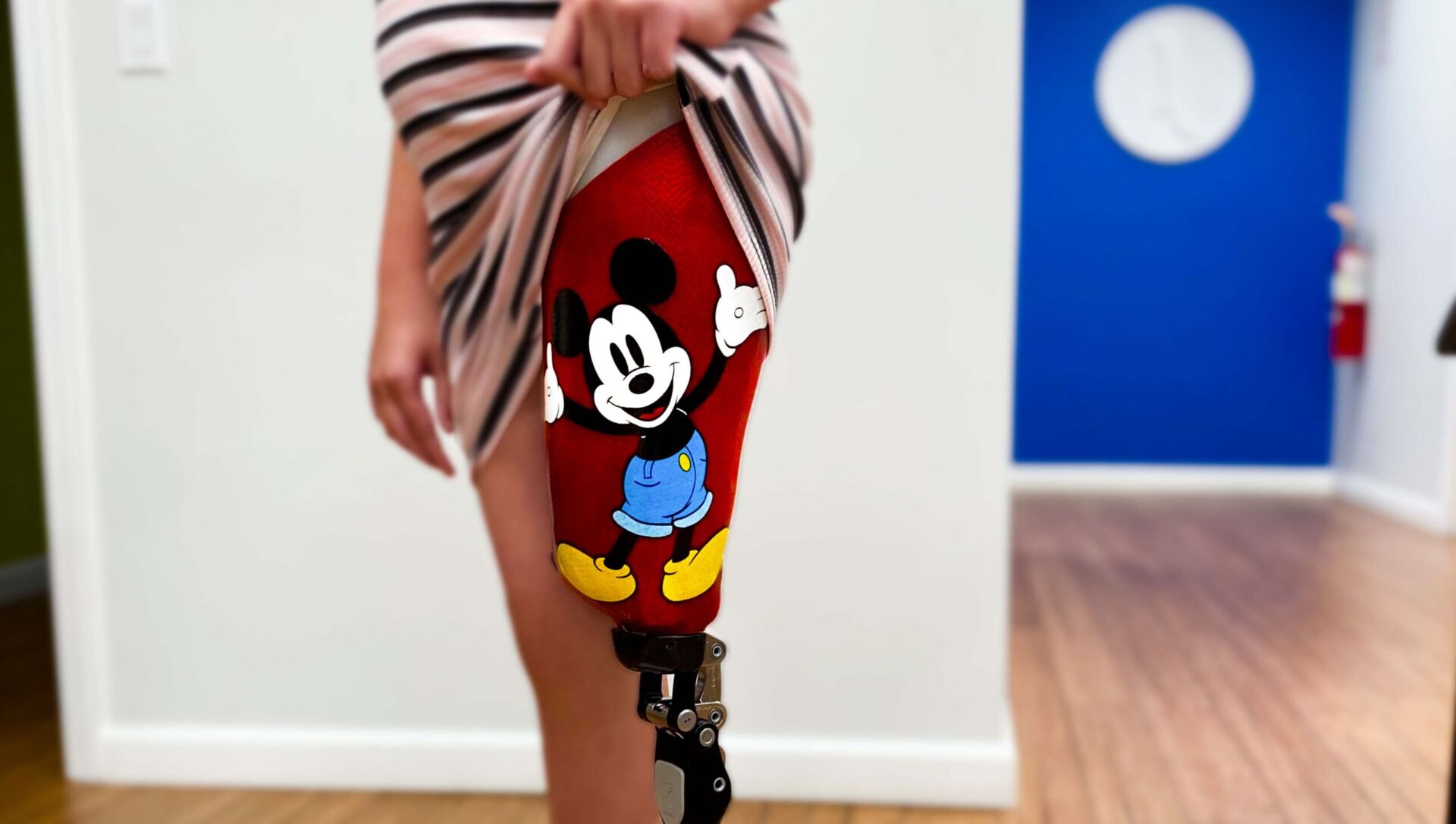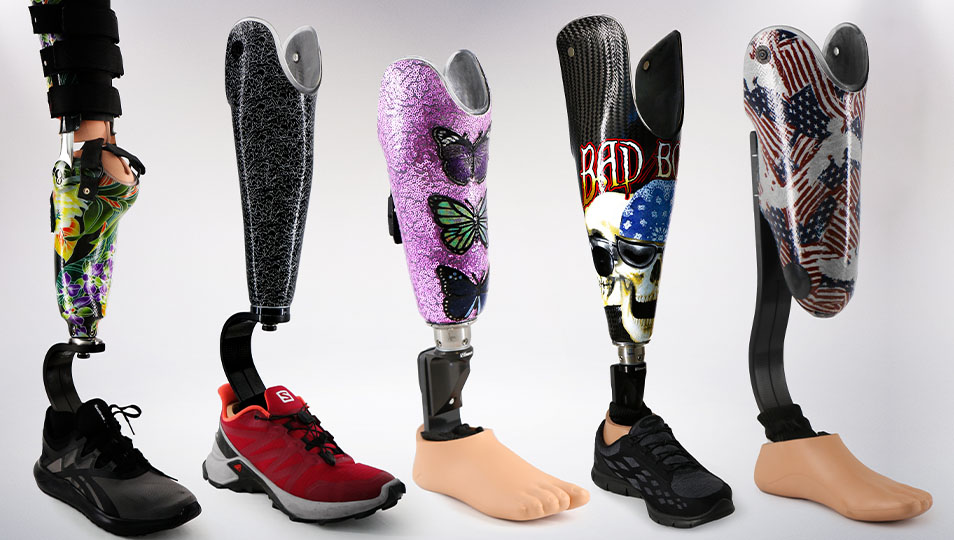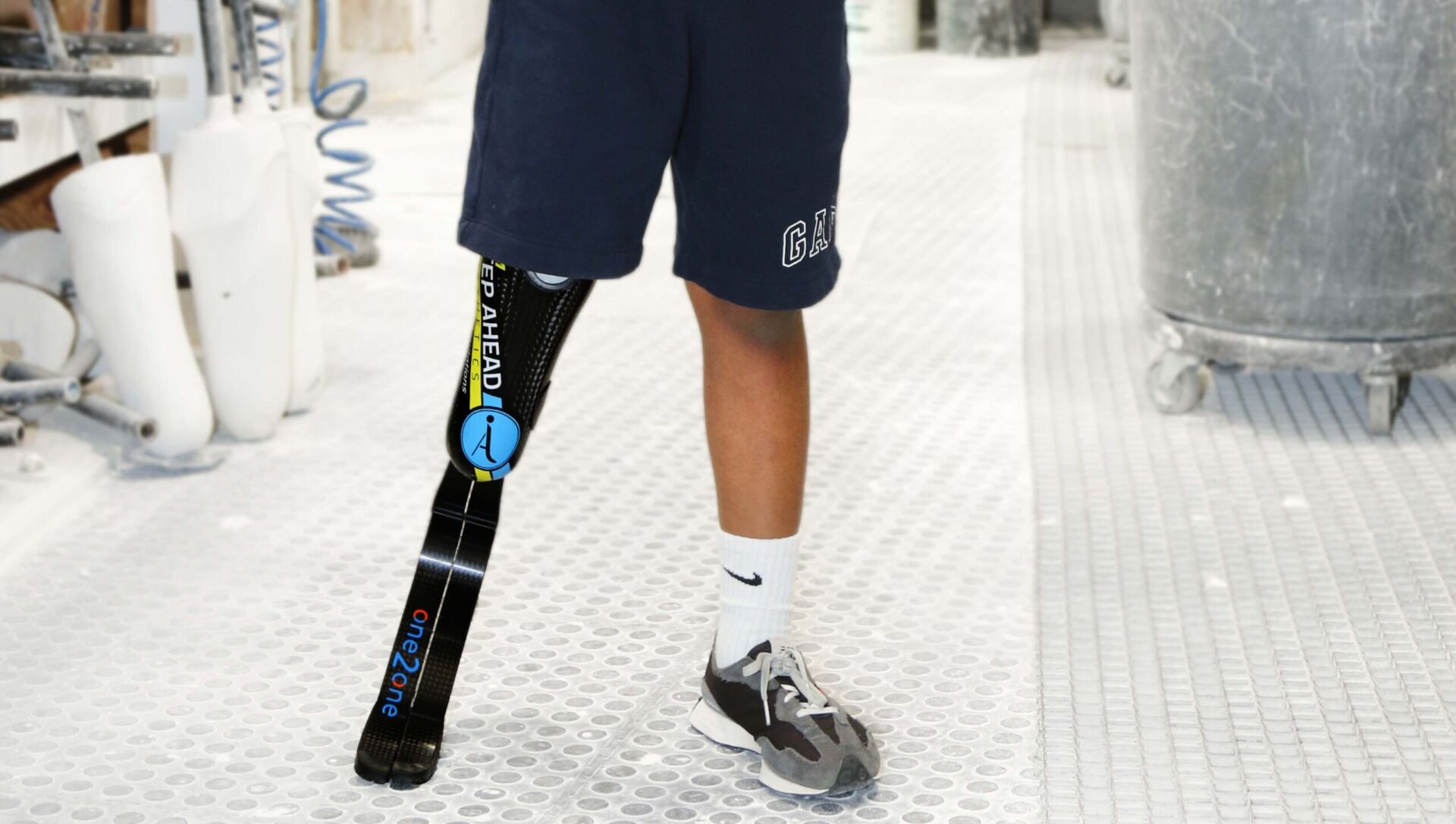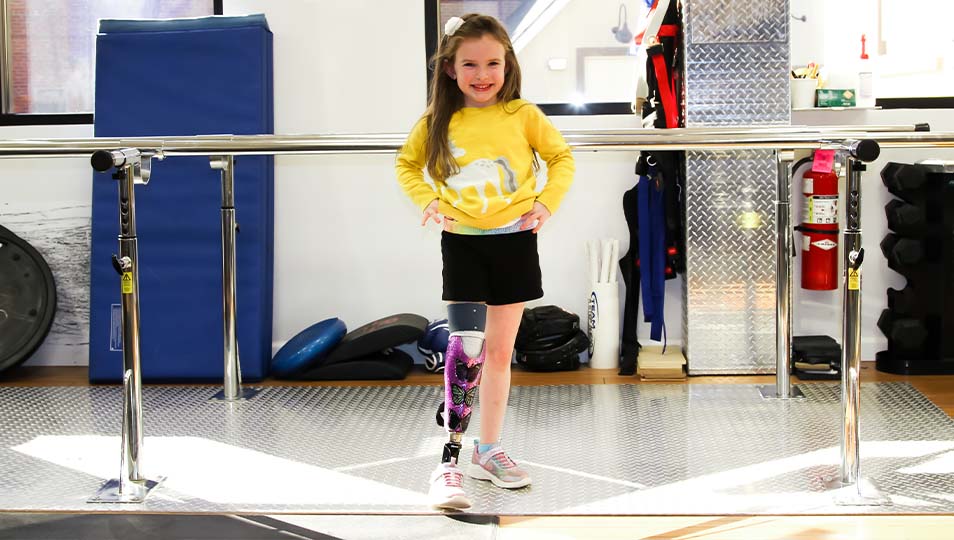 If you can imagine it, we can create it!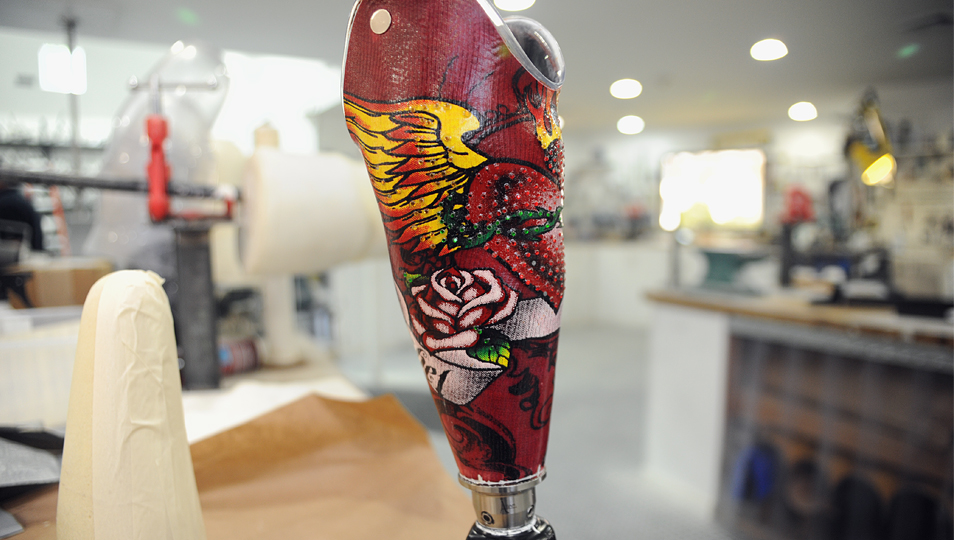 Art allows your inner expression to come out. True self-expression is when we articulate what is original within us, our inner strengths. Now your prosthesis can be a reflection of who you are by showing your personality and making a statement. A Step Ahead's technical and prosthetic staff can design and fabricate prosthetic sockets with custom artwork or hand-paint tattoos on your prosthetic skin cover.