A Step Ahead Prosthetics is fully qualified and equipped to evaluate, guide, fit and connect potential patients directly with Osseointegration experts in the US and around the world.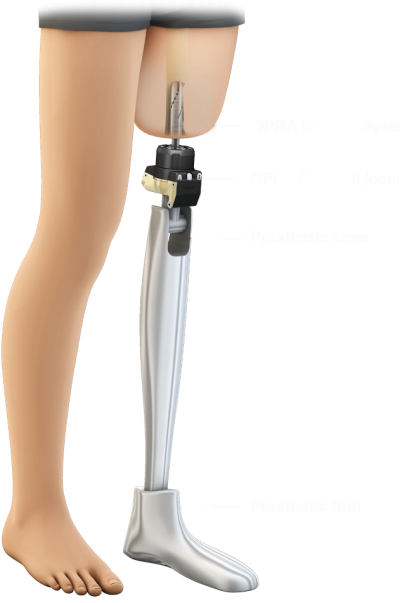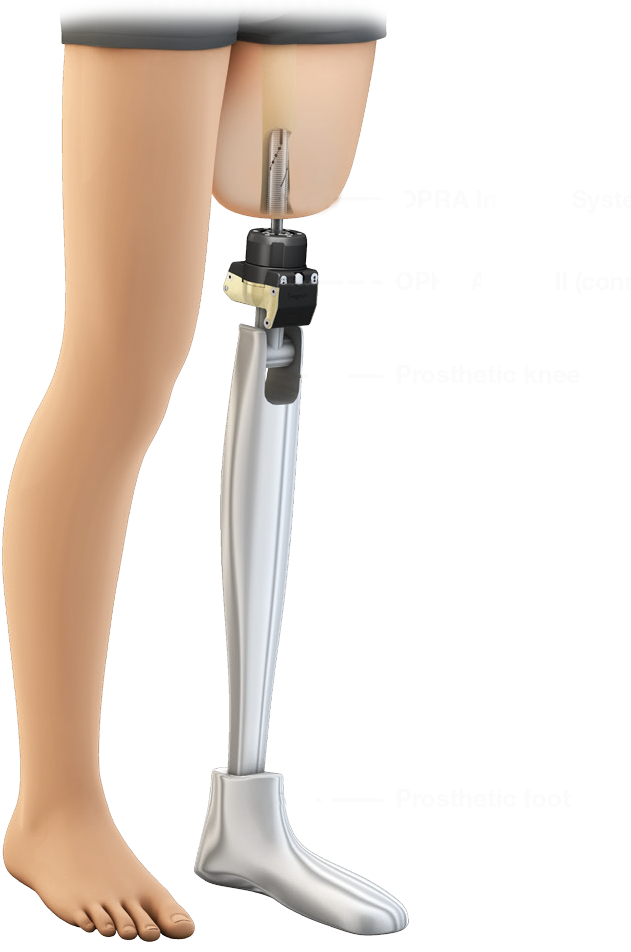 Osseointegration – the revolutionary procedure that substitutes the traditional prosthetic socket interface with a titanium rod, implanted in the bone of a residual limb, has become a viable alternative for amputees. As the existing bone and the coupling system fuse together, a single structure is formed which offers a number of advantages over a prosthetic socket including:
No more fit issues due to weight gain/loss

Fast and simple donning/doffing

No liners mean no perspiration problems

Better outcomes for hard-to-fit patients

No pressure sores or skin irritation
In short, osseointegration can allow amputees to wear a prosthesis for longer periods of time with greater comfort than a typical socket prosthesis and with improved proprioception, which in turn provides a better quality of life!
Nearly anyone with a prosthesis can be a candidate for osseointegration, as it is currently offered for above and below knee amputees and above and below elbow amputees. In addition, osseointegration can be used to affix maxillofacial prosthetics and finger or toe prosthetics.
A Step Ahead has been on the forefront of osseointegration support for years! In 2008, Erik Schaffer, C.P. traveled to Sweden to meet with Dr. Rickard Brånemark of Integrum, a pioneer in osseointegration surgery. Erik saw the enormous potential of the procedure, long before it had been approved in the US, and began designing prosthetic systems to complement and enhance its outcome. Today, hundreds of patients have adopted osseointegration as a way to regain their mobility.